Replacement Vinyl Siding in St. Louis, MO
Window World of St. Louis is proud to offer Prodigy® Vinyl Siding, the most advanced replacement siding on the market. Brilliantly crafted, Prodigy Siding provides unmatched beauty, weather-resistant strength and maximum insulation—keeping your utility bills at an all-time low. Learn more about our Prodigy replacement siding options below!
---
Reduce Energy Costs Year-Round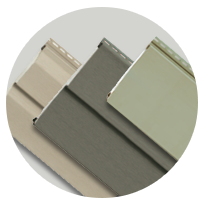 Carefully crafted with the thickest EPS foam insulation, Prodigy® provides increased energy efficiency to help reduce utility costs in your home. The exterior surface provides the rigid feel, course lines, and beautiful appearance of a real wood product—all for an affordable price. For added peace of mind, the durability of Prodigy® Vinyl Siding will protect your home against the elements now, and for years to come.
Learn More About Prodigy® Siding »
---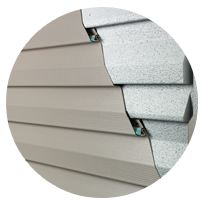 Durable and Energy Efficient
Built with heavy-duty construction and quality energy-efficient properties, Window World of St. Louis' 4000 Energy Plus Vinyl Siding means never having to sacrifice your home's performance. Its premium 1-1/4" thick contoured insulating underlayment is designed to wrap your home securely in a blanket of insulated protection while its moisture-resistant structure allows your exterior walls to breathe freely.
Learn More About 4000 Energy Plus Siding »
---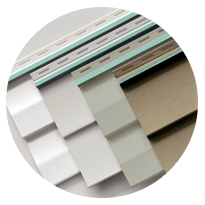 Advanced Locking System for Superior Strength
This masterfully crafted siding combines eye-catching beauty with easy-care convenience. Known for its strength, the 4000 Reinforced Vinyl Siding has been independently tested to withstand the wind, rain, and other harsh conditions associated with category 5 hurricanes.
Learn More About 4000 Siding »
---
Easy Care Appearance
Window World of St. Louis' 2000 Vinyl Siding guarantees easy care appearance, great quality, and striking curb appeal at an affordable price. Its premium .044" thickness and durable lock design ensures superior rigidity so exterior walls stay straight and smooth. Year after year, it keeps a like-new beauty and protects your home from inclement outdoor elements.
Learn More About 2000 Siding »